Welcome to the – "Meet the expert" – global, clinical seminar series which we co-host in collaboration with King's Health Partners in London. Taking place once a week on Tuesdays at 2pm (CET), each session will have a 15-minute expert presentation, followed by 15 minutes for questions and answers with the speaker.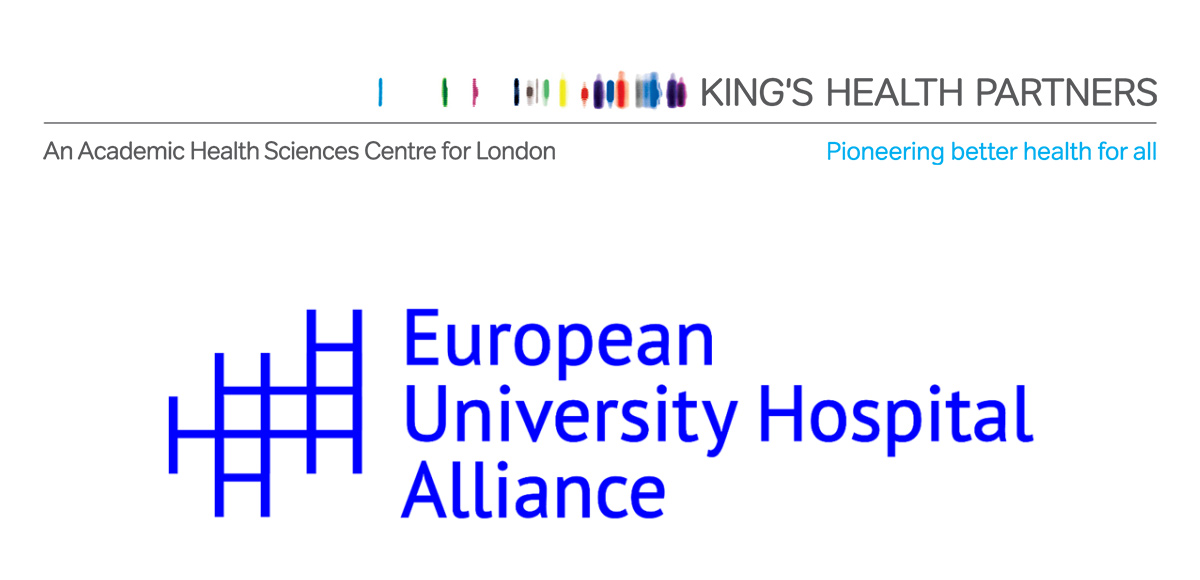 In the absence of fully established peer-reviewed data, learnings from clinical practice have been vital during the pandemic. That's why in April 2020, the King's Health Partners Education Academy began the online series bringing together experts from around the world to discuss their learning from COVID-19 and answer pressing questions about how to manage patients.
Since its launch, the series has broadened its remit to include more key topics from the world of medical academia alongside COVID-19, and has welcomed more than 2,500 viewers, globally.
Prof Francesco Dazzi, Vice Dean (International), King's College London, and Prof Anne Greenough, Director of Education and Training at King's Health Partners, play key roles in delivering this innovative series. They said:
Anne: "In the summer of 2020, we took the decision to open the series up to other key healthcare topics, outside COVID-19, which has been hugely successful. One of our recent seminars, on CAR T cell therapy, with Dr Reuben Benjamin, consultant haematologist at King's College Hospital NHS Foundation Trust and honorary senior lecturer, King's College London, had more than 200 people joining from around the world. The other topics we have explored, include therapies to cure blood cancers and looking at the early onset of psychosis. These sessions have been incredibly useful and interesting to people and there is no doubt that we will continue the series for a long period of time."
Anne: "With credit to Francesco, the format is incredibly good. Each session lasts 30 minutes, with 15 minutes for the presentation and 15 minutes to answer questions. The speakers are all aware they are speaking to a very wide-ranging audience, with varying levels of knowledge on the topic. The sessions also take place over lunch to increase participation."
Francesco: "Traditionally lectures would usually last around an hour or so, but we appreciate, at the moment, people just do not have that type of time. The format is incredibly successful with colleagues' current schedules – it really works."
You can join the seminars directly by following the link below (same meeting ID for all sessions) , or sign up at the King's Health Partners Learning Hub
https://zoom.us/j/93072633515?pwd=RmgzVy9ZSXphNHpQeFBPZFdYSnlHdz09
Meeting ID: 930 7263 3515
Password: 675911
The upcoming seminars are:
You can find the previous recordings on the at the King´s Health Partners Learning Hub