People, our patients, are at the center of all we do. Therefore improving outcomes for today's and tomorrow's patients is the first and foremost aim of the alliance.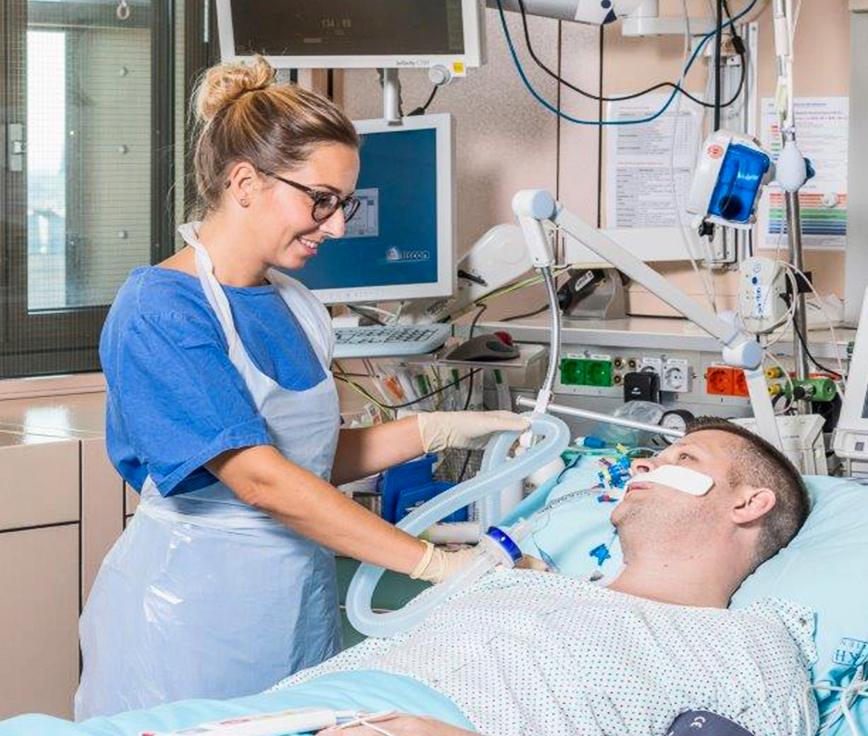 Everyday we provide our patients with the best that medicine has to offer. Nevertheless, we constantly strive to innovate, implement new solutions, improve service delivery and health outcomes. The Alliance enables its members to look across borders and learn from one another's best practices.
A specific area of interest is the transition to patient centred and value driven health care. To deliver care that is best suited to the individual, insight in the outcomes that are most relevant to the person is essential. Traditionally, mostly clinical outcomes are taken into consideration, e.g. survival or disease specific indicators. Yet, for the patient also outcomes like the ability to climb the stairs or socio-emotional functioning play a big role in determining their quality of life during and after treatment. On an individual level, insight in such outcomes supports communication between clinicians and patients and helps to choose the treatment best suited to the patient's needs and wishes. On a service level, insight in outcomes enables our members to better focus on value-adding care activities and in turn improve quality of care and efficiency of resource use. For many of our members this is done through transitioning from traditional 'silo-ed' care provision to disease oriented patient pathways were all stages of the patient's journey integrated into a single pathway.
While measuring outcomes is often the start of the this transition it also requires organisational and cultural adaptation within the institutions and teams. As part of the Alliance, a dedicated working group called Learning In ValuE (LIVE), shares best practice and benchmarks outcomes of a selected number of patient pathways. Through supporting staff training the working group also contributes to the 'Excellence in staff' aim of the Alliance. You can read more about our work on improving value in health care on the page about the LIVE working group.
Additionally, another priority area for collaboration is digital health where we strive to make most of new technologies in order to improve treatment delivery, health outcomes and system sustainability. Increasingly, digital health technologies play a key role in empowering our patients to take control of their own health. For example, through the application of digital innovation and sharing of information to support care choices. Individually, our members are already at the forefront of developing digital therapeutics and fostering personalised medicine amongst others. Together, we strive towards a future where each patient has access to his personal health data and benefits from pan-European health knowledge management. More details on the Alliance's work in this area will be shared later.
Moreover, we all know that dedicated staff is a hospital's biggest and proudest resource, therefore promoting well-being and excellence in staff is a key area of activity. The Alliance plans to expand opportunities for researchers, clinical and other employees to gain experiences in other European university hospitals and develop professional networks. Specific areas of interest are the transition to patient centred care on which each of our members are working.
Then, digital health care (data) Cross-border health care Implementation of personalised medicine Excellence in staff: Staff development, exchange, language It is know that working in complex clinical environments is accompanied with well-being.